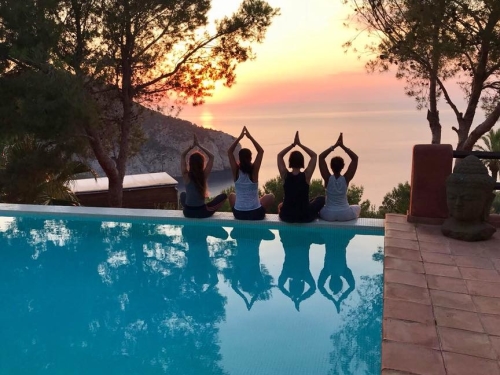 Once you taste the magic of yoga and meditation yourself, you see a glimpse of the balance, self love and connection to your authentic self, that it can give you.
A new pathway of yoga and self awareness is waiting for you to start experiencing all the gifts along its way. We are stunned to witness how our practice has transformed our lives and how we have seen so many of our participants in our yoga trainings and meditation courses making the changes in their lives that they had been hoping for. That encouraged us even more to share our passion for yoga, meditation and awareness in all possible ways!
Right now we offer a variety of yoga trainings: You are welcome as a beginning teacher or yoga practitioner, but also if you are looking for an advanced yin yoga teacher training, 200 hours yoga training, breath & meditation courses and much more...