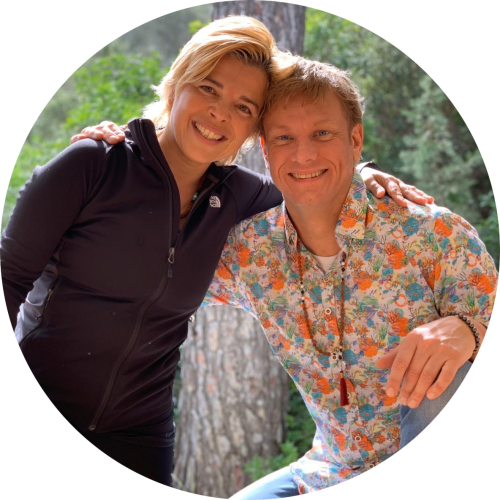 About us
We are a beautiful couple committed to follow or Soul's call to walk a Path of joy, awareness, fulfilment and sharing. We have been dedicated to practicing yoga for over 20 years with many teachers from around the world. We feel blessed to have experienced the healing and transformational power of yoga, meditation and conscious breathing. This fuelled our passion to share our experiences and to help others on their Journey.
We feel the happiest when we can connect with Nature, with beautiful Souls and when we can share with an open heart about inspiring teachings and truths to discover the magic of Life. We love creating a sacred loving space where everyone is welcome to grow, expand and to just BE the authentic Self that they are.
As teachers we use ancient and timeless intuitive tools together with real life experienced knowledge to awaken our full potentials for the benefit of All.
Yoga, meditation, soulbreath® breathing, creativity, sounds and colours, smells and tastes… They all help us awaken to the fullness of Life! With our yoga teacher trainings we'd love to teach you the same!